Critical Churchill's Genes! What Are They?
What makes this strain ready to get you chilled on the beaches, the landing grounds, in the fields, on the streets, and in the hills? It all has to do with Critical Churchill's Genes!
Our Critical Churchill is a combination of two Critical strains, namely Critical Mass and Critical Bilbo.
Now, lets get critical and investigate these strains!
Critical Mass
A potent Indica cannabis strain – it is made from crossing Afghani and Shunk #1. If taken in moderation, this strain is said to leave its users feeling creative and calm.
In larger amounts, you'll find it relaxing and in need of a couch.
The bud itself is rather large and has a high THC level of between 19%-22%. Its flavours are a combo of Kush and Cola with a body-numbing buzz.
Its name comes from the fact that when grown it reaches a Critical Mass and the buds can snap the branches. Which means it'll need support and visit to a good grow shop.
The size of the buds do make it particularly susceptible to mould, so beware, and make sure that the grow area is well ventilated.
Flowering time for Critical Mass is roughly 6-8 weeks. The strain was originally bred by Mr. Nice Seed Bank.
Now let's talk about Critical Bilbo.
Critical Bilbo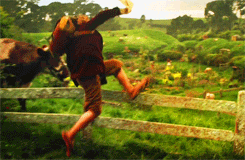 This Critical is a strong indica-dominant strain. Also, it's a real winner! Winning several Cannabis Cup championships. It's really a Spanish favourite.
The high of this bud is always relaxing and chill, while being euphoric!
A resinous girl, her bud is an amazing sage-green, and she has a sweet, fruity aroma.
Novices should steer clear of this strain as it's very intoxicating.
And finally, this is a strain best suit for indoors, or in a greenhouse set up. Also, this plant will flower in around 45 to 50 days.
These are the Critical Churchill's Genes!
Two very strong indica dominant strains that make the Critical Churchill a real heavy hitting bud! Get her growing now!