What Do Trump's Cookie Jar Genes Mean To You?
It's a question I'm sure all cannabis growing enthusiasts have asked themselves, "Where does Trump's Cookie Jar get her genes from?"
Rather than leave you wondering what's going, like, those standing in the middle of a riot at the Capitol… We (the President Seeds team) are here to give you definite answers.
Who are these girls?
Trump's Cookie Jar seeds consist of two dominate strains: Girl Scouts Cookies (GSC) and Green Crack.
Let's talk about those GSC genes.
Girl Scouts Cookies
Girl Scout Cookies is a name you'll be well acquainted with if you've been growing cannabis for a number of years.
This old girl is an indica hybrid. And it crosses two strains: OG Kush and Durban Poison.
GSCs leaves users with euphoric effects (high), along with full-body relaxation.
And what most growers are looking for when growing their GSCs is high THC levels.
Then, the flavour profile for GSCs is one of sweet and pungent flavours with notes of mint, cherry, and lemon.
GSC is also known as a great medical marijuana strain. It helps with chronic pain, nausea, and appetite loss.
As a plant to grow, it is moderately difficult to cultivate, fairly small, with a medium bud yield. And it flowers for around 7-9 weeks with some even saying it can be 10 weeks.
This is the calming effect of the Trump, but what does the other side of Trump's Cookie Jar genetics say?
Green Crack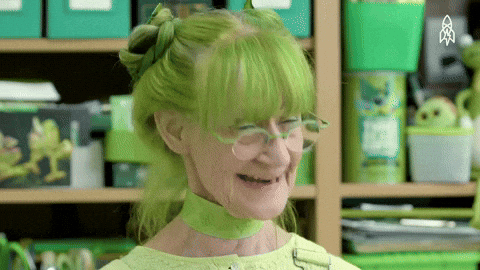 With Green Crack, you get what the name promises… a Sativa-dominant high.
Being a girl bred from Skunk 1 and Afghani, this is anything but a mellow high.
This 60/40 Sativa-dominant hybrid strain delivers a powerful energetic high, and is perfect for those looking to wake and bake, or focus on something creative.
It's a proper psychoactive high that focuses on the body and mind. For growers, it might be surprising that this is a fairly easy strain to grow, and won't get too tall, staying below 200cm.
The flowering period of this strain is around 9 weeks long. While it's not a medical strain, some say you can use it to relieve stress and some pain. And it is well known to cause some serious dry mouth.
What do Trump's Cookie Jar Genes mean?
If you lucky enough to have grown some Trump in your backyard, make sure that you've kitted yourself out, and are ready for some tremendous aromas!
Like tremendously tremendous, sweet tones, with a skunky kick!